This new art show explores the multifaceted aspects of water through paint, photo, video, sculpture, and installation. It features the work of 10 artists:...
Artist Hasan Elahi will discuss his projects, along with his recent encounters with "Big Brother," which began with a 2002 detainment in the Detroit airport...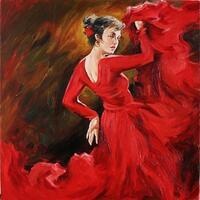 Goucher's Opera Workshop will present Carmen, based on a book by Prosper Mérimée, with music by Georges Bizet, and lyrics by Henri Meilhac and Ludovic...