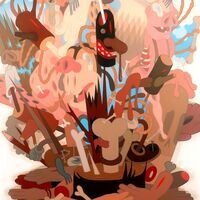 Through drawing, collage, paint, mixed media, video, sculpture, and interactive installation, eight artists exhibit works that embody fragments of elements...
Welcome back, students! The Library is hosting a craft event in the Forum Mezzanine to welcome our new and returning students. Come and decorate your own...
Arabic Club presents Paradise Now, a film by acclaimed director Hany Abu-Assad. This film depicts the story of two friends who are recruited on a...