Decker Sports and Recreation Center
Originally built in 1991 as an addition to Lillian Welsh Hall the Decker Sports and Recreation Center houses the Athletic Department offices, two gymansiums, a cardio fitness center, weight room, Von Borries Aquatic Center, the Todd Dance Studio, raquetball court, squash court, athletic training facilities and varsity locker rooms.
1021 Dulaney Valley Rd, Towson, MD 21204, USA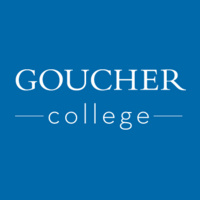 We will be having a special end-of-semester version of the staff/faculty yoga classes taught by Margaret-Ann Radford-Wedemeyer -- open to all staff/faculty...
Recent Events
Cynthia Terry left a positive review
11/26/2012
What a great event! The atheltic department worked so hard to get folks there, to create a fun atmosphere, and to honor Damon. Wow!