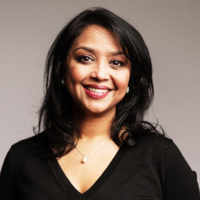 41st Annual Education Conference
Featuring: Muniya Khanna, Ph.D.
The Treatment of Anxiety in Children and Adolescents: What we've learned from 50 years of clinical research
Muniya Khanna, Ph.D., is a clinical psychologist specializing in CBT for anxiety disorders and OCD. She is the founder and director of the OCD and Anxiety Institute in Pennsylvania and a research scientist at the Children's Hospital of Philadelphia. Currently, Dr. Khanna is conducting two large-scale clinical trials, funded by NIH and NICH, focused on the dissemination and implementation of evidenced-based treatments for anxiety in urban public schools. In addition to her research, she is a mentor and CBT instructor to residents, fellows, and a wide range of mental health professionals. She has over 20 years of clinical and research experience in the treatment of anxiety and OC-Spectrum disorders. With her mentor, Dr. Philip Kendall, Dr. Khanna has developed Child Anxiety Tales, an empirically supported online parent-training program for parents of anxious youth, along with www.CopingCatParents.com, a free informational website for parents and professionals who work with anxious youth and their families. She is a leader in the field of child and adolescent anxiety and OCD and a pioneer in web-based mental health research.
NBCC Continuing Education credits available; please visit the event website for more information.
Thursday, April 19, 2018 at 8:45am to 12:30pm
Merrick Lecture Hall
1021 Dulaney Valley Rd, Towson, MD 21204, USA
Event Type

Departments

Website
Cost

$20.00 conference only $40.00 conference/lunch

Subscribe