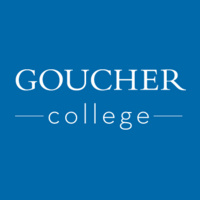 Baltimore Rhythm Festival
Baltimore Rhythm Festival offers a fun filled day of performances, jams, children's activities and workshops Sept. 16 in the Station North Arts and Entertainment District, 1634 Guilford Ave., partnering with the Greenmount West Community Center and the Baltimore Montessori Public Charter School on Sept. 16 from Noon-6 PM. The free afternoon activities will be followed by an evening concert in the school, doors opening at 7 PM. The festival is a grassroots cultural collaboration and brings together communities in our region around the common ground of rhythm in a transformative event that welcomes all to participate, learn, and connect.
Goucher Faculty Rory Turrner helps organize the event, and the event is a short walk from the Collegetown Shuttle stop at Penn Station.
Saturday, September 16, 2017 at 12:00pm to 10:00pm
Greenmount West Community Center 1634 Guilford Ave. Baltimore, MD 21202
Event Type

Departments

Website
Subscribe