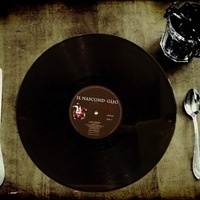 Beats and Eats (Fall Concert)
We wanted to add some more music to the event calendar so we're bringing in some Baltimore and Philly bands for your viewing pleasure! The bands are a mix of spoken word, hip hop, alternative rock, rock, pop, and soul. The line-up includes: The Out of Water Experience, Johnny Popcorn, and Baltimore Boom Bap Society. Food Trucks include: Goganics, Grr Cheese, and Kona Ice.
We want to be outside on the Great Lawn stage so let's hope for great weather. But, we'll still keep the beat regardless of the rain and move inside to the Ath if we need to!
Bring cash for food trucks!
Check out the bands at their Facebook Pages:
http://www.anartkeymusic.com/home
https://www.facebook.com/Baltimore-Boom-Bap-Society-342451369117476/
Saturday, October 1, 2016 at 7:00pm to 10:00pm
Margaret M. Winslow Great Lawn, Athenaeum for rainy weather
39.407475, -76.592985
Event Type

Departments
Cost

Bring cash for Food Trucks!

Subscribe