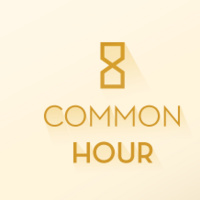 Community Circle meetings
Join in on this unique opportunity for mixed groups of students, staff, and faculty to connect and pursue common interests, beyond our roles and titles. These new opportunities will be called Community Circles. The Community Circles provide an invitation to learn about ourselves and others in new and unexpected ways; to listen and see one another; and with the hope to organically explore the messiness that is inherent in all communities.
We encourage EVERYONE in the Goucher community to consider joining ONE of these Community Circles. Break free from your typical patterns and cliques -- get to know some NEW people who want to explore an interest or hobby with you! Be a part of a renewed sense of community, and hear the stories of others at Goucher!
Potential participants should fill out this form to indicate their first, second, and third choice interest areas. A designated facilitator will help Circle members get to know one another and build community. They will also provide guidance and supplies for the Circle's activities. On the final Common Hour of the year -- Wednesday, April 25 -- we will hold a Community Circle Fair at which each Community Circle will present what they have learned or created – through a performance, a short presentation, or as part of a table display.
Various locations
Wednesday, April 18, 2018 at 1:15pm to 2:30pm