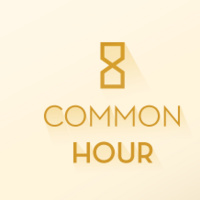 Community Theme Opening Event
Community-Wide Event: All Students, Staff and Faculty encouraged to attend!
Come to the first Common Hour of the year to begin a conversation about what community means to you, and how the Goucher community can become more authentic and inclusive. This Common Hour will be both interactive and informative. Come and share your input; meet new people; and learn about opportunities to become engaged through our spring semester activities centered on the theme – "Defining Community: Concepts, Cultures, and Practices."
Information will be shared about the following two topics:
Goucher's Community Principles and current efforts to revisit, revise, and renew our commitment to them
Community Circles – a chance to get to know faculty, staff, and students who will gather during Common Hours to engage in activities of common interest, including crafting, crocheting, dancing, hiking, fitness, music, storytelling, writing, and others.
Wednesday, January 31 at 1:15pm to 2:30pm
Hyman Forum of the Athenaeum
1021 Dulaney Valley Rd, Towson, MD 21204, USA