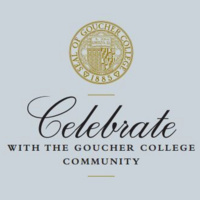 DC Reception Honoring President Bowen
The Board of Trustees and the Alumnae & Alumni of Goucher College invite members of the Goucher community to a reception in honor of President José Antonio Bowen

AS THE 2018 RECIPIENT OF THE 8TH ANNUAL ERNEST L. BOYER AWARD

awarded earlier in the day by New American Colleges & Universities at the Association of American Colleges & Universities 2018 Annual Meeting.

This national award honors those who are making a significant contribution to American higher education.

THURSDAY, JANUARY 25, 2018
7 – 9 P.M.
Acadiana
901 New York Avenue NW
Washington, DC 20001

Kindly RSVP at www.goucher.edu/acadianareception.
Questions? Contact the Office of Alumnae/i Affairs at 410.337.6180.
Thursday, January 25 at 7:00pm to 9:00pm
Acadiana 901 New York Avenue NW Washington, DC 20001
Event Type

Departments

Website
Subscribe