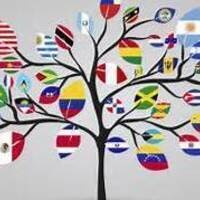 F-1 Employment Workshop
Please join Julie Elliott, Associate Director for Internships, Career Development Office, Karen Sykes, Associate Director for International Students, Center for Race, Equity and Identity and Jonelle Ocloo, immigration attorney of the Law Offices of Jonelle Ocloo for a discussion of employment opportunities for international students.
Topics such as the importance of networking, the job search process as an international student, work eligibility, application procedures and timelines, and long-term employment options will be covered. We will discuss such difficult questions as "When should I tell them I am on a visa?" and "How do I present my background in a positive way?"
This session is valuable for all to attend, from first-year students to seniors. If you are interested in attending, please RSVP
Thursday, November 16, 2017 at 3:30pm to 5:30pm
Pinkard Community Service and Multicultural Affairs Center
1021 Dulaney Valley Rd, Towson, MD 21204, USA
Event Type

Departments
Subscribe