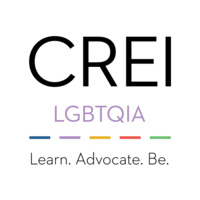 Gender Affirming Closet Exchange
Gender Affirming Closet
Access to clothing that affirms one's gender identity & expression is a huge barrier for transgender, non-binary, agender, and gender non-conforming people.
The Gender Affirming Closet is a continually growing collection of donations (located in CREI ATH-422) created to give students free access to gender expression and gender-affirming items in a safe, welcoming environment.
The Center for Race, Equity, & Identity will be accepting the following donations all year:
Clean & in good condition clothing, binders, shape wear, shoes, and accessories.

New makeup, undergarments, breast forms, and packers.

Gender Affirming Closet Exchange
Please join the Center for Race, Equity, & Identity (CREI) to enhance your wardrobe, clean out your closet, and connect with the trans community in a brave shared space. Resources & lite refreshments are provided.
Thursday, February 7, 2019
5:00pm
Pinkard
For more information, please contact Summer Rai Torres (she/her), Assistant Director for LGBTQIA Students summer.torres@goucher.edu
Thursday, February 7, 2019 at 5:00pm
Pinkard Community Service and Multicultural Affairs Center
1021 Dulaney Valley Rd, Towson, MD 21204, USA
Event Type

Departments
Subscribe