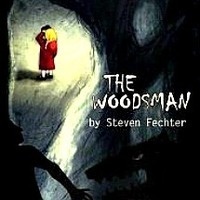 Goucher College Theatre Department Presents 'The Woodsman'
The Goucher College Theatre Department will present a production of the controversial drama The Woodsman by Steven Fechter from Wednesday, October 24, through Saturday, October 27, at 8 p.m. and on Sunday, October 28, at 7 p.m. in the Mildred Dunnock Theatre of the Meyerhoff Arts Center.
Tickets are $5 for Goucher students, staff, and faculty and $10 for general admission. Reservations can be made at www.goucher.edu/theatretix or by calling 410-337-6512. For more information, contact Assistant Professor of Theatre Alvin Eng, the play's director, at alvin.eng@goucher.edu.
Sunday, October 28, 2012 at 7:00pm
Event Type

Departments
Cost

$5 for Goucher students, staff, and faculty and $10 for general admission

Hashtag

Subscribe