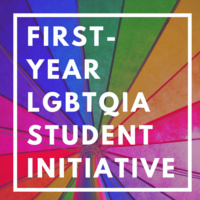 Goucher First-Year LGBTQIA Student Initiative: Sexual Pleasure & Health
CANCELLED: We apologize for any inconvenience as we are cancelling this event due to low RSVP numbers. If you are interested in learning about this topic, CREI will be hosting a workshop in Spring 2019. Thank you.
Did you know intimacy and sex are different things? Do you have desires but don't know how to share them with your partner(s)? Do you have boundaries you want to set with your partner(s)? Are you asexual and want to learn more about alternate routes to intimacy and fulfillment?
This week's First-Year LGBTQIA Student Initiative can help!
Join us on Thursday, November 1, 2018 from 4:30-5:30pm in Batza as we learn about navigating sexual pleasure, boundaries, and sexual health. Condom and dental dam demos included!
Please RSVP at www.goucher.edu/lgbtqia-dinner
The mission of the Goucher First Year LGBTQIA Student Initiative is to affirm, support, and provide guidance to our LGBTQIA and questioning students from the beginning of their Goucher journey. Our goal is for LGBTQIA first-year and transfer students to build community, socialize, and learn about the various resources and tools for navigating Goucher and beyond.
Thursday, November 1, 2018 at 4:30pm to 5:30pm
Batza Room of the Athenaeum
1021 Dulaney Valley Rd, Towson, MD 21204, USA
Event Type

Departments
Subscribe