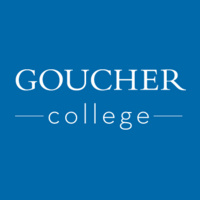 Governing Maryland Communities: A Conversation with Governor Larry Hogan and Comptroller Peter Franchot
Join us for a conversation with Maryland Governor Larry Hogan and Comptroller Peter Franchot about governing Maryland communities. This event will feature questions generated, selected, and posed by Goucher students directly to Governor Hogan and Comptroller Franchot.
Goucher students who wish to submit a question for the event should click here and complete the online submission form by Friday, March 2. All questions will be considered. Final event questions will be selected by a committee of Goucher students on Monday, March 5. Students who have been selected to read their question will be notified via email by Tuesday, March 6.
Please click the links below to learn more about our guests:
Governor Lawrence J. Hogan, Jr. was inaugurated as the 62nd governor of the State of Maryland on January 21, 2015. He is only the second Republican governor in Maryland in nearly 50 years, and the first Maryland governor from Anne Arundel County to be elected in over 100 years.
Peter Franchot was elected Maryland's 33rd Comptroller on Tuesday, Nov. 7, 2006. Prior to his election to statewide office, Peter served 20 years in the Maryland General Assembly, representing the residents of Montgomery County. During his time in the Maryland House of Delegates, Franchot was a member of the Appropriations Committee and served as Chairman of the Transportation & the Environment Subcommittee.
Wednesday, March 14 at 1:15pm to 2:30pm
Hyman Forum of the Athenaeum
1021 Dulaney Valley Rd, Towson, MD 21204, USA