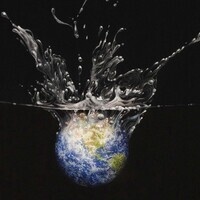 Greg Mort – eARTh – The Art of Stewardship
Greg Mort is a widely recognized American contemporary artist whose signature images combine his twin passions for science and nature. Throughout his career Mort has recognized the power of imagery and used art to share his passion of promoting environmental awareness. The Art of Stewardship calls out to those who speak the language that is universally understood. One that has the potential to raise awareness, inspire, and celebrate our role as "stewards" of our tiny oasis in space.
An artist's reception will be held Friday, February 3, 2017, from 7 to 8:30 p.m. Please visit www.goucher.edu/rosenberg or call 410-337-6477 for more information.
Monday, February 20, 2017 at 9:00am to 5:00pm
Rosenberg Gallery
1021 Dulaney Valley Rd, Towson, MD 21204, USA
Event Type
Cost

Free

Subscribe