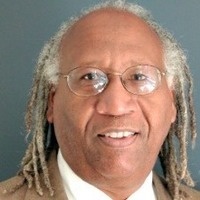 Inaugural Black Heritage Month Black Psychology Lecture
Goucher College's inaugural Black Heritage Month Black Psychology Lecture will be presented by James M. Jones, professor of psychology and director of the Center for the Study of Diversity at the University of Delaware, on Thursday, February 28, at 7 p.m. in Hyman Forum of the Athenaeum.
In his presentation "The TRIOS Factor: A Psychocultural Theory of Surviving and Thriving in the African Diaspora," Jones will discuss how time, rhythm, improvisation, orality, and spirituality (TRIOS) impact the psychological elements of a cultural system. He will describe TRIOS theory, supporting research, and implications for African Americans' psychological wellbeing.
Thursday, February 28, 2013 at 7:00pm
Hyman Forum of the Athenaeum
1021 Dulaney Valley Rd, Towson, MD 21204, USA
Event Type

Website
Hashtag

Subscribe