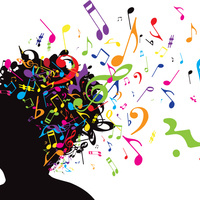 Music and Memory: Alzheimer's Stories
The Goucher College Choirs (Daniel McDavitt, director), Deer Creek Chorale (Martha Banghart, director), and guest conductor Bruce Rogers will present a collaborative concert on the theme of music and memory. We have each had moments when hearing a particular song brought a strong memory to mind, and seemed to transport us elsewhere. This is more than a simply pleasant phenomenon. Music is increasingly used to help Alzheimer patients, as Oliver Sacks said, "reacquire [their] identity" as "it will call the whole person." This concert program will feature several pieces that illustrate the power of music to trigger memory and bring hope, including to those who have lost memory.
The program will feature the mid-Atlantic premiere of Robert Cohen's "Alzheimer's Stories," which dramatically interprets Dr. Alzheimer's discovery of the disease, shares amusing and moving stories and experiences of patients, and conveys words of comfort and hope for caregivers. Audience members may find some of these experiences to be personally familiar, with a deeper appreciation for the powerful role music plays in summoning memory and connecting patients with their friends and family. Soprano Carolyn Black-Sotir and baritone Thomas Beard will be featured performers, along with a professional orchestra. Mr. Cohen will be present for the performance.
The concert will also feature the world premiere of a new work commissioned by the Deer Creek Chorale, "Three Memories," composed by Goucher College faculty member and Director of Choral Activities Daniel McDavitt, as well as a performance by the Deer Creek Youth Choir (Julie Culotta, director).
Sunday, April 30, 2017 at 4:00pm to 6:00pm
Kraushaar Auditorium
1021 Dulaney Valley Rd, Towson, MD 21204, USA
Event Type

Departments
Cost

$10 (students), $15 (seniors), $20-$30 (general public)

Subscribe