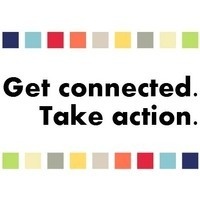 Alumni/Student Service Opportunity
The Community Based Learning Office at Goucher College invites alumni and students to join our important community partner, Our Daily Bread, in serving meals at its Falls Road center.
Participants will help with a variety of critical activities (meal preparation, distributing meals, cleaning tables, washing dishes) during luncheon service on Saturday, February 17, from 9 a.m. - 1 p.m. Parking is very limited, so we will carpool from Goucher's campus, leaving at 8:15 a.m. and returning by 2 p.m. A volunteer lunch is included at Our Daily Bread for participants following meal service.
Spaces are limited and pre-registration is necessary. Alumni who would like to sign up should email alumni@goucher.edu or call 410-337-6186. Students who are interested in participating should contact Cass Freeland at cass.freeland@goucher.edu or by stopping by the Community Based Learning Office in Van Meter 105.
Saturday, February 17 at 9:00am to 1:00pm
Our Daily Bread 725 FALLSWAY, BALTIMORE, MD 21202
Event Type

Departments
Subscribe