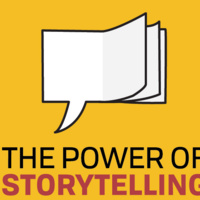 Post-Election Stories, a Special Common Hour Event
Join us for a special Common Hour version of our series of eight Story Circles this semester. Three Goucher community members will share varying stories about their post-election experience from the Forum stage. The community will then disperse to various places throughout the Athenaeum to share their own post-election stories.
By engaging one another and sharing our stories, we hope to foster a culture of listening, to honor the many stories that shape our lives, and to contribute to the sense of community at Goucher. At a time when it is easier than ever to discard differing points of view, and when we too often fail to hear voices that dissent from our own worldview and experience, it is more important than ever that we take the time to deeply listen to one another, hear the stories of those who are feeling marginalized and vulnerable, and build our understanding of experiences different from our own.
For each Story Circle session, participants will gather in a common space to hear a story from the lead facilitator for that day; then will be asked to move to a small circle to share stories in a small-group setting. There will be a facilitator present in each circle to guide the process and to provide ground rules so that it can be a safe space for sharing. Participants are asked to respect the confidentiality of their fellow participants: that is, to not share stories they have heard during the Story Circle group.
Wednesday, February 22, 2017 at 3:00pm to 4:30pm
Hyman Forum of the Athenaeum
1021 Dulaney Valley Rd, Towson, MD 21204, USA
Event Type

Departments
Subscribe