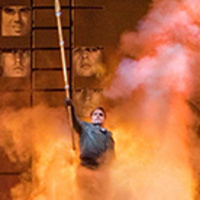 The Ring Cycle Opera Dinner & Lecture
Join Goucher College President José Antonio Bowen for The Ring Cycle Opera Dinner & Lecture on Thursday, June 21, 2018.

Zingari Ristorante
501 Post Street
San Francisco, CA 94102
Whether you plan to attend all, one, or none of The Ring cycle performances at the San Francisco Opera House in June, please join Goucher for this unique experience with President Bowen. He will share some highlights from his semester-long course on Wagner's Ring cycle, accompanied by excellent food and company.

Kindly RSVP by June 14, 2018, to the Office of Alumnae/i Affairs
at 410-337-6182 or alumni@goucher.edu.
Thursday, June 21, 2018 at 7:00pm to 9:00pm
Zingari Ristorante 501 Post Street, San Francisco, CA 94102
Event Type

Departments
Subscribe