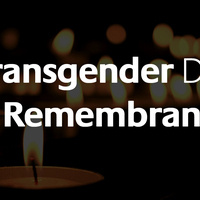 Transgender Day of Remembrance: Affinity Dinner
Transgender Day of Remembrance (TDOR), which occurs annually on November 20, is a day to memorialize those who have been murdered as a result of transphobia and to bring attention to the continued violence endured by the transgender community.
On Monday, November 20, 2017 at 5:30-6:30pm in Batza, the Center for Race, Equity, & Identity will be hosting an affinity dinner for self-identified and questioning transgender, genderqueer, gender non-binary, agender, and two spirit folxs to celebrate their identities in the face of tragedy, share in a brave space, and be in community with one another. If you are interested in attending, please RSVP.
*The Center for Race, Equity, and Identity will be offering additional programs throughout the day. Please explore our Facebook for more events.
Monday, November 20, 2017 at 5:30pm to 6:30pm
Batza Room of the Athenaeum
1021 Dulaney Valley Rd, Towson, MD 21204, USA
Event Type

Departments
Subscribe