Home
A family-friendly event that celebrates the late Sophia L. Kurek '13, who had a passion for dance. Proceeds will go toward endowed dance scholarships....
Upcoming Events at Goucher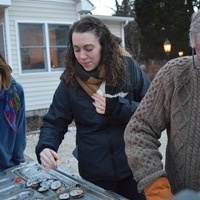 This is the culminating event of an international exchange project developed by a MACS alumni (Mike Vlahovich, '17) and funded through World Learning. Our...
Join with Muslim students, faculty and staff to celebrate the holiday of Eid al-Adha. ALL are welcome, to celebrate and learn together. RSVPs are required....